<![if !IE]> <![endif]>
NOTEBORN BELIEVES IN PREMIUM WARDROBES THAT ARE MADE FOR AND BY YOU.
Because we are convinced that your style is not just defined by something you picked out of a drawer, it is the drawer itself.
It's your time to discover how bespoke design creates unique functionally-stylish atmospheres in the easiest way.
First, release your passion to create. Challenge the boundaries of your imagination and your space to create a path for a new wardrobe that expresses yourself the best.

Listen to your inner voice, and allow it to pick the design, colors and materials that fit with your needs, your routine and your personality. See how each piece is merging with the structure of your home while we guide this personalized journey.
Then, see how your space describes part of your soul without words.
Make each angle reflect your intuition and taste, a new expression of yourself adopting the shape of your dream furniture. Let the doors, drawers and lights describe your character in every detail.
Express the voice of your style and let us be the interpreter!

Because from selecting the perfect wardrobe to showing off your style, all you need to do is let your interior talk.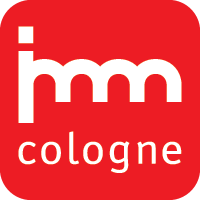 Heliumstraat 1
6422 PK HEERLEN
Netherlands