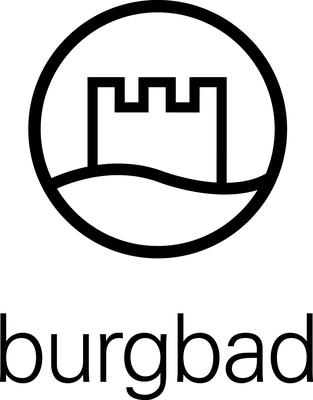 Press contact:
Bianca Strier
Morsbacherstr. 15
91171 Greding
Deutschland

The company made a decision fifty years ago to switch from the production of building blocks and shelves that it introduced when the company was founded in 1946 and specialize in the production of bathroom furniture. Since then its portfolio and know-how have grown steadily. Operating under the name burgbad, the group of companies with production facilities at its headquarters in Bad Fredeburg in the Westphalian region, in Greding, in Lauterbach-Allmenrod and in Nogent le Roi in France has merged to form a strong brand - with a new logo. The internationally active company has been a wholly-owned subsidiary of the ECZACIBASI Group since 2010 and feels at home anywhere in the world.

As a global market leader, burgbad offers attractive solutions in all bathroom furniture segments - from family-friendly bathrooms in a lacquered, veneered and country style and design-orientated bathroom furniture with a timelessly classic design through to individual room concepts with progressive architecture. burgbad is well-known for innovative interior bathroom concepts that create a homely feel.

The online press compartments are a joint service of
Koelnmesse
and the original text press distribution service
press1
. The respective issuing companies are responsible for the content of the press releases. They exempt Koelnmesse from all third party claims which may arise from the use of the online press compartments. This exemption applies in particular to any violation of the copyright and trademark law. The exemption will also be applicable if the press release in question has already been removed from the online press compartments.